Comparison of Bioquant NS and Bioquant LED
Comparison Bioquant NS and Bioquant LED
 
Bioquant NS
Bioquant LED
Typ

Medical device IIa

Registrated in State Institute for drug Control in Slovakia and in Czechia.

Electrical phototherapeutic wellness device
Intended use
Irradiation of blood through the nasal cavity in order to improve blood properties, viscosity and deformability of red blood cells.

Stimulation of the brain through the irradiation of nasal cavity based on photons and frequencies in order to improve cognitive functions, improve memory, concentration.

At the same time, the rheological properties of blood are indirectly improved by the application of red LED photons.

Patented applicators
Yes, laser applicator
Yes, LED red applicator and LED NIR red applicator
Manufacturer
Yalong Trade s.r.o.
Yalong Trade s.r.o.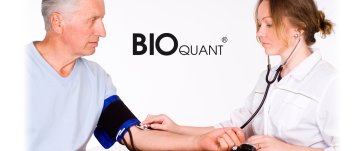 The research was performed on the same strain of probands using the same methodology as in the first research on the LED device. This research on the NS device was added by patients with covid diagnosis, patients with degenerative brain disease and athletes. The advantages were that the original strain of probands (20) could also subjectively assess the effects of LED / NS in comparable types of training.