Join us
Read the experience of the Bioquant device users. Customers have emailed us with their success stories.
1. Sebastian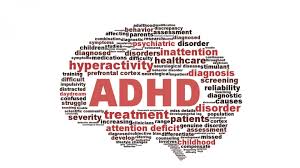 Sebastian, a five-year-old boy, has been using Bioquant for ADHD for about a year in combination with the dietary supplement Esprico. His condition has improved so much that he can fully concentrate on learning and he has made enormous progress in behaviour. His aggression has been minimized. Finally, we hear mostly praise from the teachers in the kindergarten. As parents, we are so relieved that his behaviour is normalized.
Comment: Sebi is a 5-year-old boy with manifestations of hyperactivity, problem behaviour, and impaired concentration.
Keywords: ADHD, hyperactivity
2. Mrs. Magdalene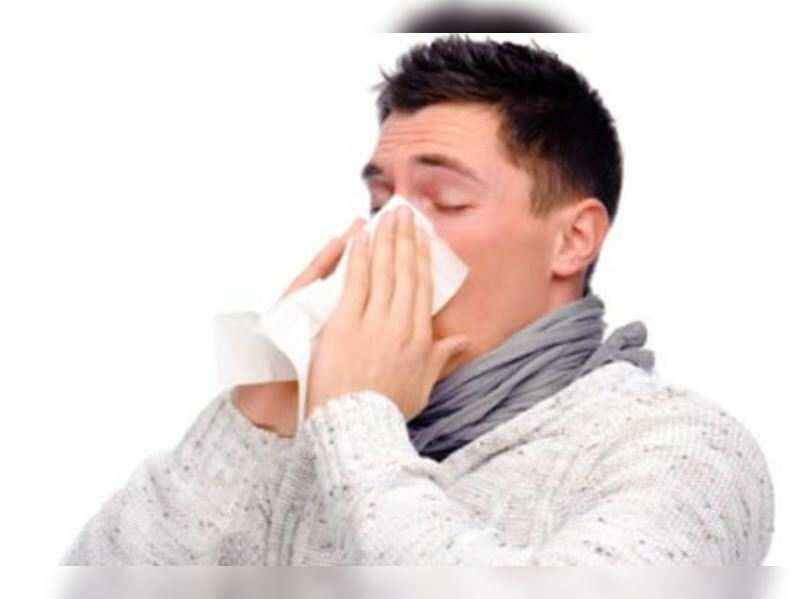 My name is Magdalene, I am 51 years old.
In October 1988, I had a strong cold and lost my sense of smell. Medicine could not help me (for about ½ year I took various types of antibiotics and anti-histamines, I visited ENT, allergology, but no progress)
Rhinitis began on waking and ended before lunch or after anti-histamines. I also looked for alternative treatments (homeopathy, acupuncture, Starlife, Dr. Nona, sauna etc.) and I stopped fighting the "disease". I reconciled with it.
Two years ago I started using BIOQUANT and recommended food supplements (serrapeptase, cordyceps, reishi, probiotics, vitamins, and minerals) and after about 4 months of use, my sense of smell returned.
Another added value is that for the second year in a row I don't feel tired in spring and I have enough energy not only to manage work stress but also leisure activities throughout the year (skiing, hiking, cycling, swimming, gardening, etc.).

BIOQUANT is and will be a part of me. I use it twice a day for 30 minutes.
It is also used by relatives. Thanks to BIOQUANT, my 80-year-old mother already visits an "internist" only once a year.
Keywords: loss of smell after colds
3. Infarction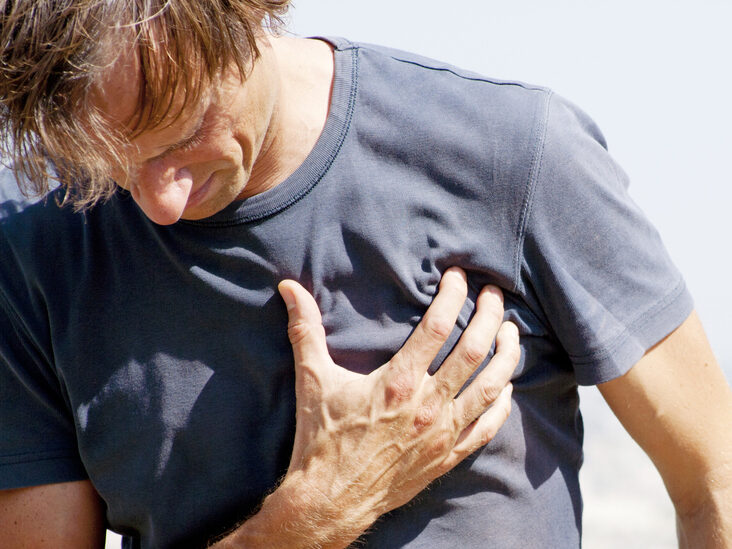 I bought Bioquant after experiencing a heart attack at the age of 35. At such a young age, my doctor told me that I had a high degree of atherosclerosis, an onset of diabetes, high cholesterol, and if I did not change my lifestyle, there was a risk that the heart attack would recur.
I heard about the device and that's why I bought it.
After a year of use, my blood pressure has dropped, my cholesterol has improved and I also feel better.
The doctor reduced my medications and I continue to use the device.
Keywords: heart attack, atherosclerosis, the onset of diabetes, high cholesterol
4. Diabetes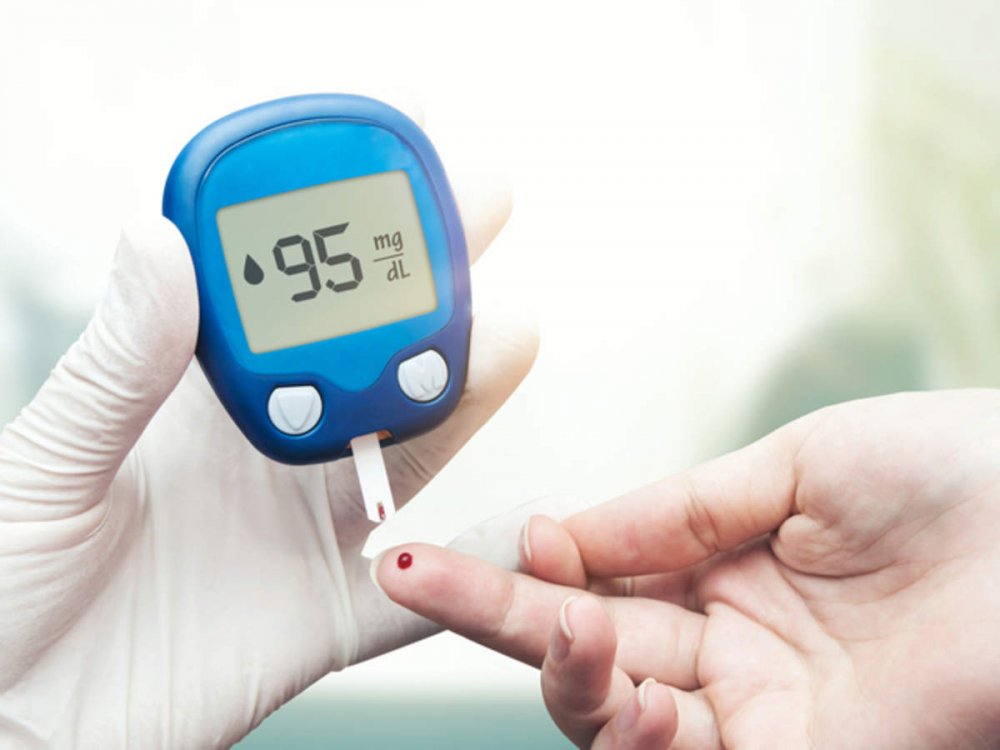 Last year my husband found that his sugar levels had elevated. He didn't use Bioquant, but we had it in our closet.
My husband was prescribed medication which he decided against and started to use the device. He made the decision to try the product for three months and if it did not work, he would start taking the medication.
After 3 months his sugar levels were normal.
I'm not saying my husband didn't change his lifestyle. Of course he restricted sweet and evening meals but he also used the device twice daily.
Keywords: diabetes
5. Arrhythmia
I started to use the device after I had been diagnosed with an arrhythmia and the doctor said that by the age of 80, it was normal to have a weak heart.
My family gave me the device and I have been using it since. I am 88 years old and I am still here and in good health and  strength.
Keywords: cardiac arrhythmia
6. Stroke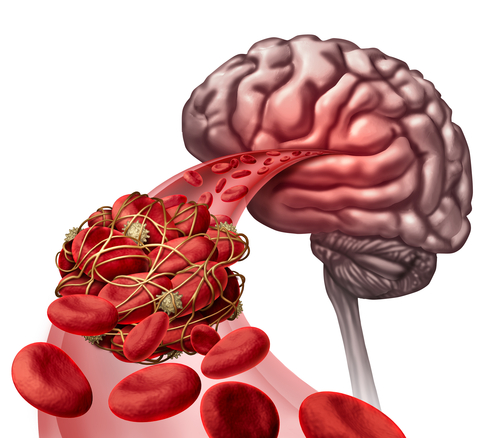 My name is Stefan, I am 69 years old. My health story started 10 years ago - June 2009. I had a sudden stroke, sharply elevated sugar levels and calf thrombosis. And the beginning of my treatment was a disaster.
A stroke happened in my car - I was a passenger. Rapid transport to the hospital, 12 days of acute care - the result is right-sided hemiparesis of moderate severity, arterial hypertension, diabetes mellitus, and thrombosis.
Inserted nasopharyngeal probe - swallowing reflex damaged.
Therapy: Hypertension: Lokren, Gopten, Agen
Neurology + diabetology + angio: Plavix, Vulmizolin, Syntostigmine, Lucetam, Cavinton, ANP, Duphalac, Melyd, Mestinon. Stilox, LTV, Melyd, Vessel due, Detralex, Enelbin
19x2 = 38 tablets per day.
Transport to the aftercare centre for 2 months, rehabilitation, still in a wheelchair. Subsequently, the National Rehabilitation Center Kováčová, recurrences, again a wheelchair and continuation of treatment.
And finally the goal.
I discovered a blood irradiation laser on the Internet. After all those problems, I finally worked my way to the source - Bioquant. I immediately started using the laser twice a day from December 2009.
March 2010 examination for angio - a significant improvement, previously 40% vascular occlusion, now only 20% and walking without a wheelchair, with a barrel.
I added enzymes, used the laser as instructed, and my health began to improve rapidly. Gradually, I began to eliminate the prescribed drugs. It took me two years because no doctor wanted to cancel my prescription drugs.
After 4 years, I completely ruled out all prescription drugs, my health was stable, normal and I felt great. So far, I'm self-servicing, I don't need help and I'm not bothered by anyone, which is the biggest benefit.
Last check-ups for doctors (neurology, angio, diabetology, cardio) in 2016.
Last three years without any drugs, only laser and supportive alternative treatment (collagen, enzymes, cordyceps, and reishi).
After my experience, I would recommend the use of a laser as prevention to everyone, even a "healthy" person.
No need to wait for a tragic event. No one has to survive it.
Laser result:
Longevity and good health. I am grateful for the help from Bioquant, because without it I would certainly not be here today. Many thanks.
Keywords: stroke, severe right-sided hemiparesis, arterial hypertension, diabetes mellitus, thrombosis.
7. Lowe syndrome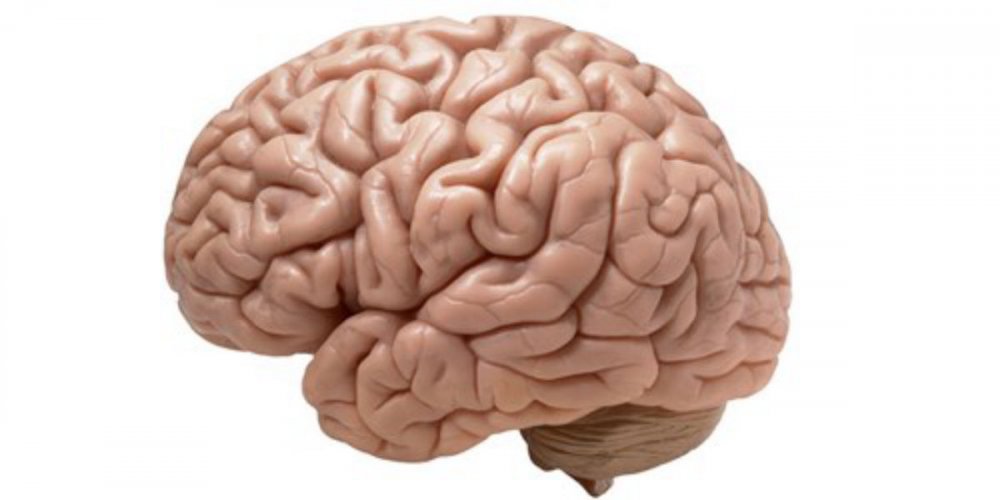 Tobiasko is a boy who was born with oculo-cerebro-renal syndrome, called Lowe's syndrome. He has an affected central nervous system, eyes, and kidneys.
We did not know the diagnosis from birth, the individual problems came gradually and the diagnosis itself was clear to the doctor when my son was 5 years old. Until then, we were in a constant circle of hospitalizations, anesthesia, rehabilitation, spa stays, therapies focused on gross motor skills.
We went to experts in Košice, Bratislava, Olomouc, Hungary, Banská Bystrica. The list is long. We went to Miskolc, Hungary, for the whole year, first three times a week, after two months we could reduce it to twice a week because he reacted very well to the exercise that put him on his feet in one year. The method is called Dévény therapy. Then we continued for another 2 years with the so-called Bilateral Integration also in Miskolc. We already knew that we also had to deal with his mental heath, not just gross motor skills. Bioresonance in Bystrica, special pedagogy and speech therapy in Rožňava, Montessori therapy in Košice came next.
We had big problems finding a special kindergarten, the nearest one was 90 km away, in Košice, so we drove there three times a week. Then he managed to place him in a boarding special kindergarten in Lučenec, where he stayed all week and went home only on weekends.
He currently attends a regular primary school, has a modified study plan and, with the help of an assistant, manages the curriculum.
Tobiasko was a child who lives more or less in his own world, ours didn't interest him that much, he quickly forgot, he didn't orient himself in time. When he played, his games consisted only of moving toy cars and very often he walked around the room with a toy in his hand, aimlessly, from which he let himself be torn away, but as soon as he was left alone, he continued again. He was basically a loner, he couldn't join his peers.
The turning point came in 2018 when we managed to buy the BioQuant device. Basically, we went to Yalong Trade for something completely different, but Mr. Kokos found out from a drop of Tobi's blood that his red blood cells do not have enough oxygen and suffer greatly, which affects his whole body, brain, muscles, internal organs, nervous system. That was the reason for his restlessness, but also that he had no way to develop when his cells were deficient in nutrition, they were not oxygenated enough, and the body's overall detoxification was not properly regulated.
BioQuant began to oxygenate its red blood cells properly, the blood improved and thus improved all processes in the body as well as in the brain. He also started taking nutritional supplements (vitamins, collagen, enzymes), which supply the body with substances that are missing and which it loses by having affected kidneys. We also started using detox methods.
Tobi changed after a few weeks. As if the fog that obscured his consciousness, perception, thought processes had dissipated. He came to life. He left his world and began to perceive reality. He began to show great interest in what was happening around him, he began to ask questions such as Where are we going? What are we going to do there? Who will be there?
His attention improved, he was able to memorize new letters and very easily mastered the alphabet, and began to read one-syllable, then two-syllable words. His memory improved, he listened to fairy tales in the car and when he came home, he began to recite them. He learned new songs at school, he even learned a short poem, which he recited on stage. He did not have the slightest problem with new people, places, situations, he even welcomes them. On trips, he started to move away from us to explore unfamiliar terrain and maybe train orientation. He got stronger. He manages all-day easy hiking, manages to jump on a trampoline for hours, can ride scooters, and finally has learned to cycle, while with auxiliary wheels.
He is able to think in advance what he wants to achieve, what he should do and how we can help him to achieve it. We involve him in housework, he regularly unloads clean dishes from the dishwasher, cleans food from the table, can clean the sink, and attach clothes to the cord with pliers. Lately, it's been very easy to motivate him into new roles, even playing games with his sister. The game has become more constructive, he is very content which makes us extremely happy. 
So the change really took place both in the physical body and in the mental and cognitive realms. This development is probably the fastest and most visible in all these years. Thank God we now have the potential to gradually activate awaken and continue to help Tobias development. It requires meticulous daily work, but with each new skill, the knowledge that we acquire, gives us a huge appetite for the next steps.
It helps us with absolutely everything, each therapy adds its share to the building of his personality, starting with BioQuant, nutritional supplements, rehabilitation in the Liberta Center, swimming, ABA therapy in Košice, and the help of his teacher at school and last but not least his family. Health is the greatest value, especially for those who do not have it. Tobias's diagnosis taught us many things we might never have achieved without him, taught us gratitude, humility, patience, .. the art of accepting the current state .. but also allowing ourselves to dream of his healing. There is already a bright exception in medical statistics. Maybe the scientific literature on Lowe's syndrome will be rewritten one day. Mom.
Update for Tobi 30.12.2018
Good day. Since Tobi has been using Bioquant, he has made very significant progress, both mentally and physically. He really can do things we had never dreamed of.  We have all moved forward, we' are no longer so busy traveling for therapy, we're not limited to what Tobi can't do, because he can, like any other healthy child.  We go on trips, to restaurants, to society, to the cinema, to nature reserves and although he differs from healthy children in appearance and maybe little louder, he can adapt, if necessary. He can suppress his current needs, he knows to wait when he needs to. He has no problem with new sensations, he even welcomes them with his childish curiosity and excitement.
As we reduced the frequency to 10 in the morning and 9 in the evening, I noticed after about a week that he would have fun alone in his room for a long time, quietly, not talking, not asking, just playing. On the other hand, his activity and interest in the outside world increased, this is probably the most significant change that has taken place in him. He asks everything, he wants to understand everything in the sense of where we are going, what we will do there, who will be there, who called, when he will come, etc. :-) he even demands to do activities he wants. He is extremely sensitive to his toys, he does not lend them to anyone, he does not even let his sister into his room.
He learns well at school, he can memorize new letters, his reading is improving and he can even read a short text. Graphomotorics is weak, his writing is not neat, but it is more important for me that he can write what I dictate to him, he has no model, he only writes what he hears and writes it correctly. He doesnt understand maths yet, he doesn't understand the logic of addition and subtraction, although sometimes there are some glimpses of understanding, so I know he can do it.
About a week ago we stopped using bioquant because my husband felt that his brain was too dynamic, but the effect came very quickly, his restlessness returned, constant movement, and constant turmoil. So from now on, we continue therapy as before. I'm reading that book on GAP, I believe every word, and while Tobi's dietary change will be difficult, it's definitely worth it. What makes me most happy is that I have finally found the answer to the cause of the allergies, eczema, and asthma that both my daughters suffer from. Sadly, doctors have only been treating us for 10 years, but they will never cure us. :-) I will contact you again with the news after starting the diet.
Keywords: Lewy syndrome, neurodevelopmental disease
8. Bipolar disorder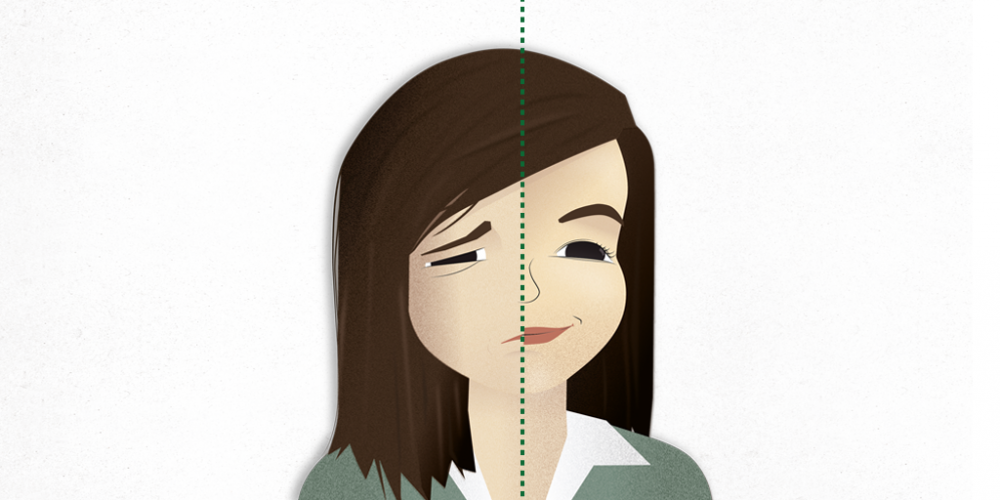 My mother, as a patient with bipolar disorder, who was diagnosed at the age of 15, was mostly in mania, so she was hospitalized more than 100 times in psychiatry and received about 40-50 electroshocks during her lifetime. The mania manifested itself literally like madness. Many would say she is possessed by an evil spirit. She did not sleep, she was aggressive, she set fire to the living room once, sometimes she physically attacked, cursed, always caused conflicts who did not agree with her opinion. She ran away from home, so we had to look for her. During the mania, she called an ambulance for blood pressure around 200 several times. She woke us up at night. Her legs ached, she could not walk, she sometimes had to use a mallet to support her.
In this state, life with her was hell on earth, so we had to call an ambulance to take her to psychiatry sometime 4 times a year, many times accompanied by police officers. There, from the beginning, they placed her in a cage and handcuffed her, she could not even go to the toilet, and sometimes they could not even drink her. They gave her huge doses of drugs, various combinations, to calm her down, and so after 6 weeks of hospitalization, she came home in sedation and depression, according to doctors, "her condition was stabilized." However, the condition was the worst for her, because she did not want to live then, and at that time you are most sorry that your mother must experience this.
About 7 years ago, she was dosed with drugs in psychiatry that she weighed 117 kg at a height of 160 cm. She got diabetes 4 years ago and her blood vessels started to get worse. 2 years ago she got such a deep depression that she neither ate nor drank, she was completely out, she had various hallucinations like horror, she couldn't communicate, she even lost her memory and she didn't even know what year she was. I thought he would never return to normal. That's when I realized it couldn't go on like this. It was like a vicious circle.
As I remember 20 years still the same, I wonder if a person has survived it at all. I started to deal with how to help her in a different way than before. We also visited private psychiatry, but they didn't help us there. I started reading everything about the disease. I wrote a large number of e-mails to people dealing with the health of various fields and alternative medicine, some did not write off, others replied that it should be addressed in psychiatry. One was already so desperate because there was not a single case of this rare disease that the condition would improve or alleviate without the use of psychiatric drugs. But I knew the drug journey was going nowhere. My mother even called me to work that she was going to end her life, so I had to talk to her not to. It was terrible to remain ignorant of what was happening at home 300 km from where I work. When my cell phone rang I was afraid to pick up what would happen again.
It was very difficult for our whole family to put it permanently in a facility for people with such a disease. Sometimes it is better to fight and experience the cruel reality than to be in the imagination that it should be there. It is extremely terrible how during your life you can see that doctors are literally liquidating the closest person you have before your eyes. I know that they did what they could and helped in acute conditions, but in the long run, it got worse. My mother tried all combinations of drugs, but it only took a short time for her. In 2018, she was in so bad health that she almost died of thrombosis. Her vessels were so clogged in her calves that they were almost as big as her thighs. At the same time, she had a rose at that time, high blood pressure, diabetes, insomnia, sometimes she could not walk due to pain, mold, aphthae, and infections.
In January 2019, I learned about laser therapy. I started to find out more information because I said to myself that a person will already try and do everything, just so that he does not have to live life as before.
The greatest hope came when I finally found the only person who said she could be helped. That man was p. František Kokoš, who is a producer of bioquant in Slovakia. So in February 2019, we bought the device and my mother started using it. I must admit that she did not use bioqvant every day, due to the complexity of her conditions, but she also tried to apply it with the help of our family. After 8 months, her condition improved incredibly. She was not hospitalized for a whole year. My mother is currently 78 kg, her sleep has improved, her blood pressure is also good, she doesn't have a rose anymore, her blood vessels are OK, her physical condition is fine, her psyche is stabilized, but I believe that it will improve. What is unreal, however, for 3 months she did not take any medication or psychiatric at the age of 64 years, and for 50 years she took medicines for bipolar disorder, as well as other medicines during her life when other diseases occur.
In conclusion, I would like to thank Mr. Kokoš, who motivated my mother during a personal meeting to change her lifestyle. He adjusted her diet with nutritional supplements and thus started a new, but mainly positive beginning in the fight against all those diseases. Without this help, it would be what happened to mom and our family. Thank you very much. Sincerely, Peter
Keywords: bipolar disorder
9. Parkinson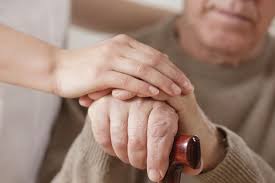 Her story:
Her husband was diagnosed with Parkinson's 6 years ago. His condition before using BIOquant was not good, in February 2017 he overcame the flu-virosis, he could not chew, eat until he suffocated, sometimes he stopped breathing. Sleep was severely interrupted and slept very poorly.
15.2.2017 the wife bought her husband a BIOquant NS device. Gradually increase the dose up to two applications of the program P1, 5mW 30 minutes continuous light. During all applications, it uses both applicators in both nostrils at the same time, it uses 650nm for laser irradiation of blood and 810nm for photobiomodulation of the brain.
Sleep with BIOquant adjusted quickly, which the wife considered a great success.
Recently, he even gained 3kg, since she added a third BIOquant application to her husband about a month ago, a program with a frequency of 60Hz and 15 minutes of application. The food can be now properly eaten and swallowed. His memory has also improved and he no longer suffocates when eating, his quality of sleep has also improved, compared to the state before the use of BIOquant.
Ms. AG agreed to the publication of this story - the data are in the PMS questionnaire of Yalong Trade.
Note: The recommendation to use frequencies as well as an infrared applicator in the nasal cavity for photobiostimulation of the brain was based on studies from around the world, which point to a positive effect of frequencies on neurological brain stimulation - the so-called brain photobiomodulation at this diagnosis.
Keywords: Parkinson
Source: https://www.ncbi.nlm.nih.gov/pmc/articles/PMC4336001/ (pubmed) 
10. Dementia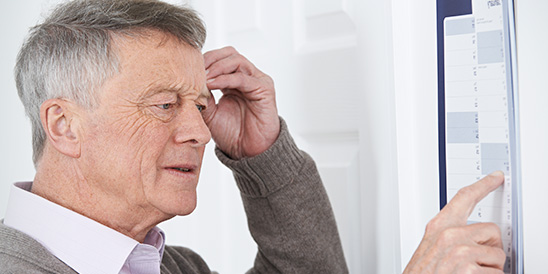 It all started in November 2017, when my mother had to be hospitalized for anemia III. degree. Only the attitude of doctors and nurses had a very negative effect on my mother. After two transfusions, and stabilized after five days without the information of a family member, they sent her weak home where no one expected her because we did not know about it. They released her just like that, with a cannula inserted in her left hand, swelling of her right hand, and nosocomial infection, which she then passed on to me and my daughter.
Her state of anemia improved, but her mental condition deteriorated greatly. Almost overnight, our mother began to change before our eyes. Gradually she forgot, she was very aggressive, she ran away from home, her thoughts came from the past, she wanted to go home to her parents in Humenné, she refused to eat, the pills came out. We started seeing a psychiatrist who prescribed treatment with Tiapridal, Elice. Unsuccessfully, the treatment had side effects. Mommy stiff. A second psychiatrist followed another treatment that also did not work, and the drugs had to be stopped due to side effects. This is how we changed about 5 doctors, always new and new drugs. But the condition was deteriorating rapidly.
I also tried to treat her with Bioquant, but it was not successful because she picked it out of her nose because she was very aggressive. After considering all the possibilities, I decided on long-term treatment at the psychiatric clinic in Hronovce. After a week, however, I learned the sad news. "My mother has dementia with Lewy bodies. Combination of Alzheimer's dementia and Parkinson's disease. No forecast for the future. We will only give her Oxazepan so that she does not perceive the disease, she does not suffer from pain during solidification. Prepare to leave gradually. "It hurt so much.
But I am a person who does not give up and I looked for opportunities on the Internet. There I learned about possible treatment with Memantine, which my mother refused to give that she was old. In the end, I won him. After three months of treatment, the mother became a different person, but the prognosis is still uncertain for the future. So it occurred to me to turn back to p. Kokoša.
He recommended me to buy Bioquant NS for my mother (I have the oldest type of Bioquant at home) and wrote it down in the e-mail on how to use it. Before that, my mother and I did tests, which then compared whether the condition had improved or not.
Mam Bioquant NS has been using it regularly twice a day since November 2018. She sleeps all night, without sleeping pills, no aggression, no running away from home, even walks on her own, eats. What before was a big problem. She knows everyone, watches the news, engages in conversation, is time and space-oriented. So there was no deterioration in health after a month of discharge from the hospital. We go to the psychiatrist for regular check-ups once every 3 months, she always has 13 points out of 15 from the tests.
I am very grateful to Mr.Kokos for all his advice and help. And above all, because the mother is still here with us and we can look forward to the great-grandson, the granddaughter who will be born to my daughter. Thank you very much again.
Keywords: Lewy body dementia, the combination of Alzheimer's dementia and Parkinson's disease